Jam sessions bring jazz musicians to UMD students' doorstep
By Sean McCarthy, Contributing Writer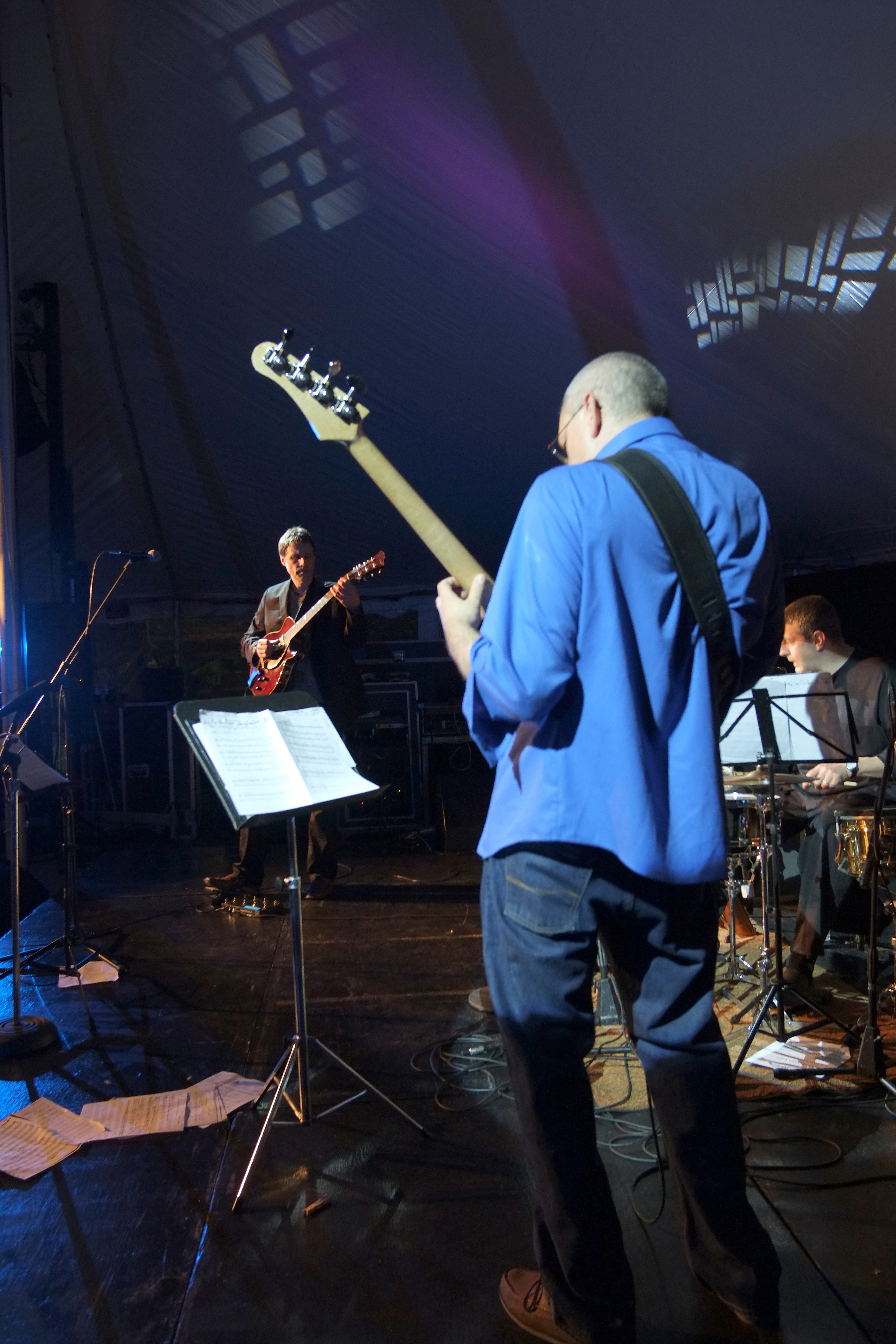 Six years ago UMass Dartmouth Music Professor Jim Robitaille had a realization — if young students at UMD weren't able to attend performances by world class jazz musicians he would bring the musicians to them. 
He hopes it's an education that could take them around the world. 
In 2011 Robitaille created the Performance Jam Session Series — a group of concerts held at UMD with the aim of inspiring and educating students by exposing them to high caliber performers, while also giving the students an opportunity to take to the stage and explore and experience the live setting for themselves. Robitaille's thinking is that if you're going to speak the universal language of music you should do it like they do it in the big cities, and these concerts are gigs of xx, training the young talents to play on jazz stages around the world. 
Each concert has two components — the first performance features accomplished jazz performers that Robitaille has brought in from around a Boston-to-New York radius. Each lineup and song choices vary depending on the show. These performances may be in formats of duos to quartets, and there may also be UMD professors sitting in on the sessions. 
"We want the students to get inspired and comfortable with being onstage," Robitaille says. "We also want them to learn to play with others, whether it's in a supportive role or a soloing role. 
"Most importantly these concerts expose students to the different dialects of jazz, the different artists, styles and instrumentation. Jazz is a music that is played around the world, whether it's Eastern Europe, South America or Africa." 
"These events also function by giving young students the etiquette of what a jam session is like, even running it themselves," Robitaille says. 
"Seeing these top-notch musicians makes me hungry to play, it makes me want to practice even more," says guitarist Ryan Stumpfler, a senior at UMD and a long-time participant in the performances." 
Drummer John Dalton has also been attending the concerts for four years. He says that he benefits not only by observing the performers on the UMD stage, but also by talking with the musicians after their performance, giving him a second education about the music industry. 
"They'll talk to you about performing but also about other aspects of being a musician," Dalton says. "You can learn about the business of music and what life is like as a musician." 
"We live in a great region for jazz, we're between the two cultural centers of Boston and New York," Robitaille says. "But some young kids may not have the opportunity to get to these places or they can't get in to clubs because of their age." 
The concerts are usually four-to-six per semester, based upon enrollment in the music program at the school. After hosting three events this semester they have two more scheduled — Wednesday, April 5, and Wednesday, April 12. The concerts start at 8 p.m. and are located in UMD's CVPA Building. They are free and open to the public.